Adobe Analytics Campaign URL Builder
The Smart Adobe Analytics Campaign URL Builder and tracker allows you and your marketing teams to easily add campaign parameters to URLs so you can track UTM Custom Campaigns in Adobe Analytics similar to Google's UTM builder.
Not ready for smart UTMs? Start with our Public Adobe UTM Builder
Track Adobe Campaign URLs just like a Google UTM link

We'll help you configure and structure Adobe Analytics to track your UTM campaigns correctly.

UTM builder with structure naming conventions you can enforce, manage and analyze.

Automatically import data from your channels in just three clicks. Goodbye manual reports.

With Factivate's Advanced Analytics, view and analyze your KPIs in one place.

Make sure your KPIs are always improving. Our automated alerts work for you 24 x 7.

Give access to all stakeholders to ensure everyone is always up-to-date.
How does the Adobe Analytics UTM Smart Manager work?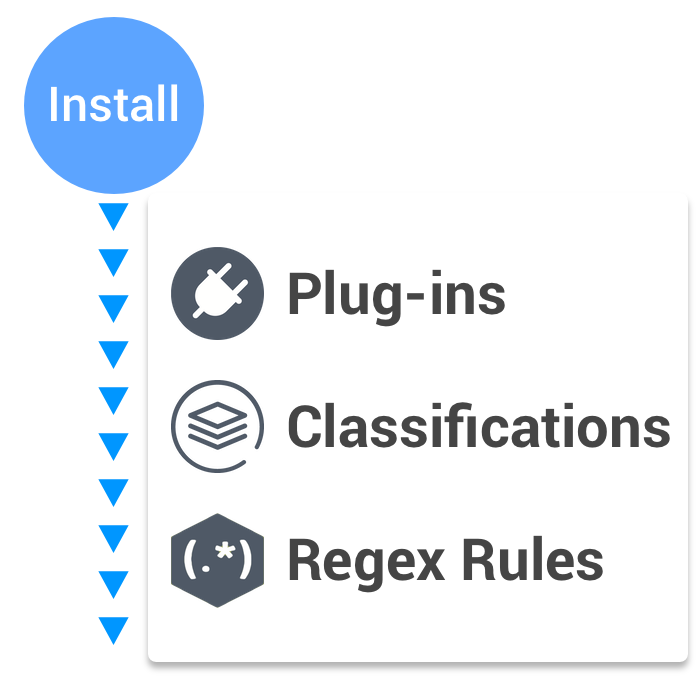 We Take Care of Adobe UTM Configurations
Building Campaign URLs for proper Adobe Analytics tracking is not as easy to do as with Google Analytics. Adobe allows for deeper tracking but it also means it can be more complex.
Don't worry. With our UTM installation package**, we take care of installing the necessary string parameter requirements, classification rules, etc so that you can make the UTM campaign code tracking standard work in Adobe Analytics. Now, your campaign data will match what is in GA.
(** additional one-time fee required)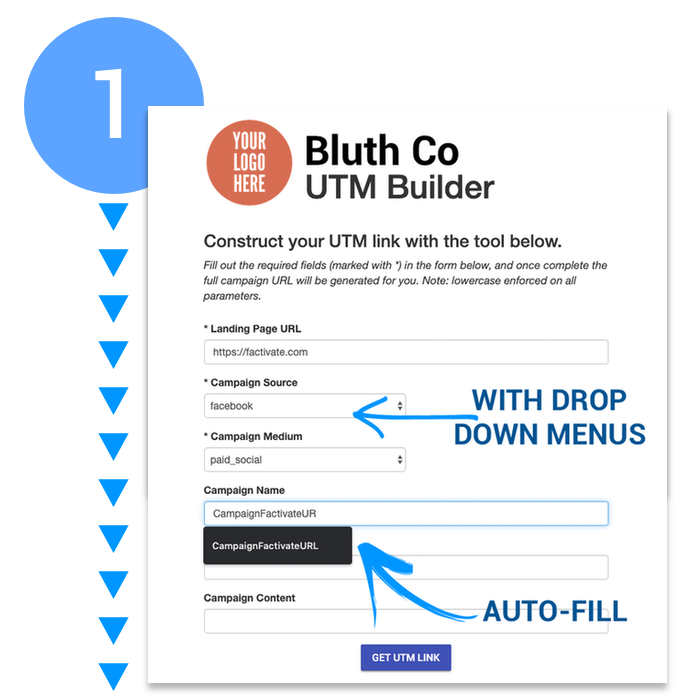 Use your Branded UTM Link Builder Form
With your custom UTM form that enforces YOUR campaign naming conventions, you'll now be able to track te ad link click to web engagement journey for all of your campaigns within Adobe Analytics and the UTM Smart Analyzer.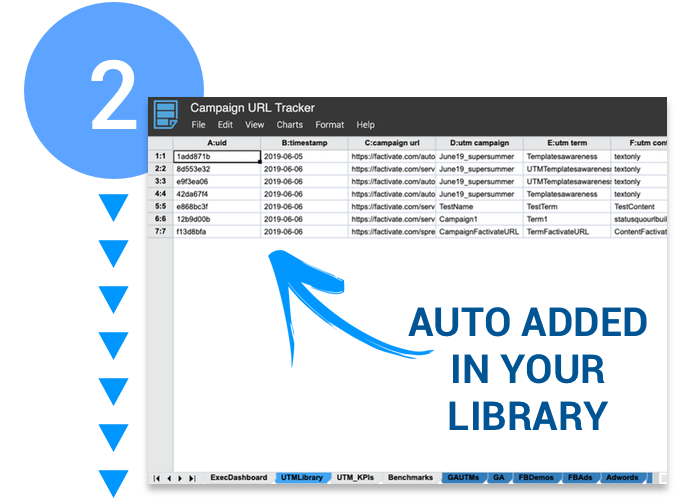 Which Auto-Saves Every UTM Link Created
Stop relying on inefficient spreadsheet processes to store all of your UTM links. Every link that is created using your UTM builder is automagically sent into your UTM Library for your records. Now you'll know when each link was created and have a historical database to perform even better analysis.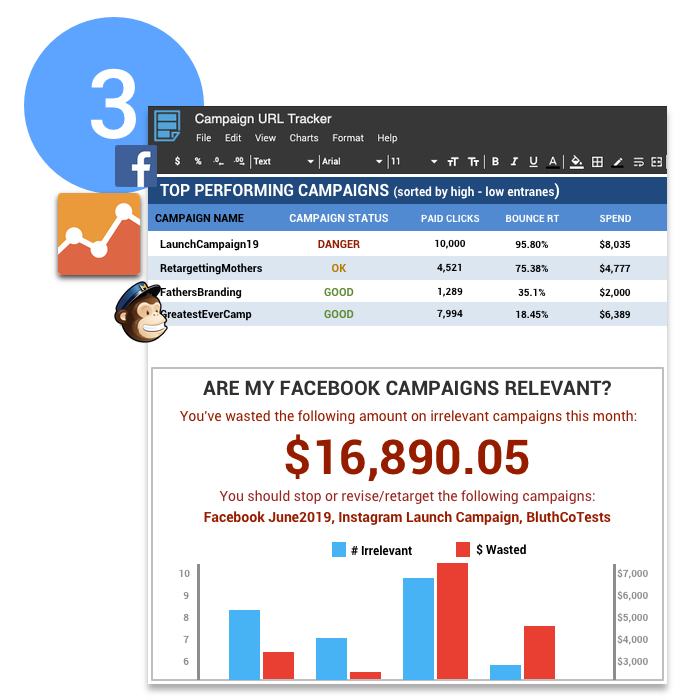 To Give You Powerful Insights for Better Decisions
Now you can determine which Ad worked best because you can understand the entire customer journey. From now on, you can start focusing on real insights per link.
Get the Adobe Analytics UTM Builder, Library, & Analyzer
One flat fee. No per user fee. It's all included
For $49 you get the UTM Form, UTM Library, UTM Analyzer for up to 20 users.